STEPS TO TAKE IN THE WORST CASE SCENARIO

Written by:
Kerri Deitsch
Attorney at Law
When the worst happens you should be prepared to file a home insurance claim. Knowing what to do when you file a home insurance claim can increase the chance that your claim is not denied!
Before we get to a situation in which you have damage DO THIS FIRST! Get an updated copy of your insurance policy! NOW. Or tomorrow.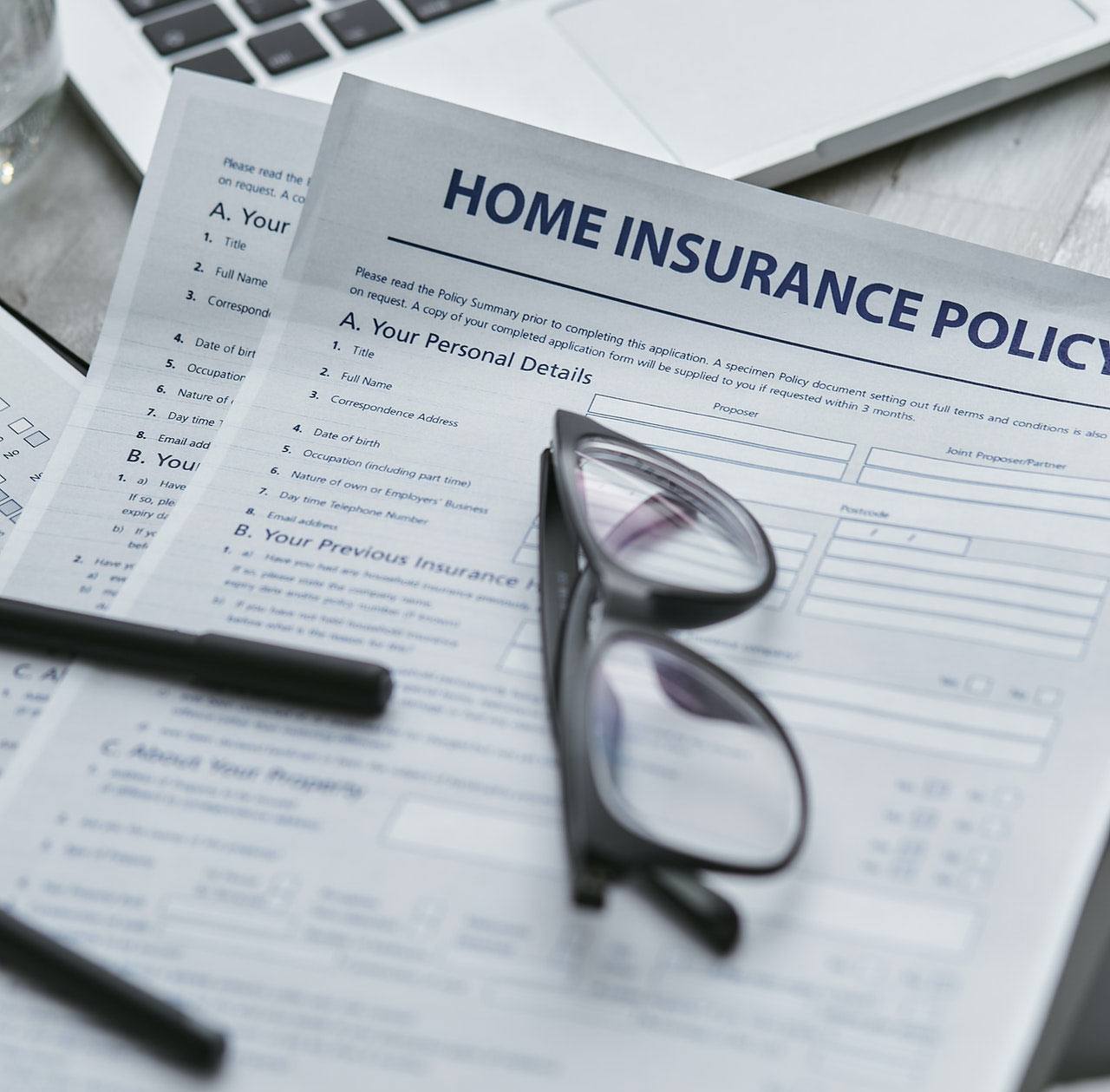 Contact Us
When should you file a homeowners insurance claim?
Home insurance is in place with the idea that it will protect your home and belongings from many perils, but your claim must be valid and then damage will be covered.
You should find out if the claim will be worth the deductible and potential premium increase. Your home insurance company may increase your payment even if you make a small claim, which can end up costing you more than just handling the repair yourself.
Insurance companies may look at claims filed within the last seven years to determine the risk level of insuring your house. Before you file a claim, be careful letting an adjuster to come to your home. We have heard of many clients this year who have been dropped because their roof is just a certain age! Even if your claim cannot be covered, it may still be reported and included in your insurance history.
You should also review your policy ( which you ordered a copy of today) to find out the types of incidents that are covered and the maximum value you can get from a claim. It's important to check if your policy offers actual cash value (ACV)or replacement cost coverage ( RCC). Actual cash value is based on depreciated value, while replacement cost is the cost of replacing an item with a new version. For an actual cash value payment, you may not have enough to replace what was damaged. For example, a roof over ten years old is not worth very much.
How to :
If any damage or loss occurs you can contact your insurance company and submit a claim. Your insurance company will likely send an adjuster to your property to see if your policy covers the damage. This is an ideal point to consider getting legal help. Our office goes to many of these types of inspections ensuring your rights are protected throughout the process.
We help make the claim process go smoothly, you'll want to do the following:
Call the police if necessary
If your property damage was the result of criminal activity, call the police. Waiting to file a police report could place your claim under suspicion or slow it down.
Contact your home insurance company or if we are involved we will do this part for you.
Call your insurance company as soon as possible. You will get an adjuster who will inspect your property.
Document and take photos of the damage
Your first step (even before ) calling your insurer should be to begin documenting the damage. Take clear, well-lit photos from as many angles as possible. Use a ruler or a dollar bill to give a sense of scale to close-up pictures like hail damage, and use wide shots to give an idea of where the damage is located relative to other rooms. Using video can also help rule out any ambiguity regarding the accuracy of your photos. If it is a leak take immediate videos even while cleaning up the water.
Make temporary repairs
You may and in most cases must make temporary repairs in order to protect your home from more damage. Insurers may reimburse you for these repairs, so save receipts for what you spend. Policy rules usually require you to do this, and many policies
Get ready for the adjuster
You should be ready to give the adjuster your personal assessment of the damage in writing. It's important that you're present during the adjuster's inspection with any documents and photos related to the claim. You'll help make sure that they do not miss crucial details or underestimate the extent of the necessary repairs.
Leave a paper trail
The key to success :
Gather names, dates & notes of relevant phone conversations and emails.
Save all receipts for expenses.
Insist that your contractor's invoice be as detailed as possible, including labor charges and per-item material costs.
Never pay in cash, especially for your contractor's work.
If your policy covers it save receipts for associated costs (hotel rooms, babysitting, etc.) while waiting for repairs.
Consider having yourself and a witness write out narrative descriptions of the event in question.
Stay on top of your claim or let us !
Do not let your claim fall by the wayside. Your insurer should resolve the process in a timely manner. Follow up once a week, and have your claim number and your adjuster's name ready. Be aware of any deadlines, required forms or other actions. Failing to keep up with your obligations could jeopardize your entire claim.
Review the settlement be careful what you are agreeing to.
Your insurer may send a settlement offer. Part of the terms of a settlement is that your claim is closed and you cannot legally contest it anymore. This is one reason an attorney early in the process can be important. Another option is your claim may be denied entirely. At this point you should seek counsel if you have not already done so.
Homeowners insurance claim tips
When making a home insurance claim, you can increase the chance that you're satisfied with your claim resolution by hiring a lawyer.
Use your preferred contractor for a repair estimate
During a repair estimate, you can use your own preferred contractor. We suggest always getting multiple estimates. Prices can vary substantially for the same repairs. Dependable contractors will be able to make an accurate estimates.
If you wait for the claims adjuster, they may list costs based on other factors. The adjuster could also miss some of the damage or underestimate the extent of necessary repairs.
Call your preferred contractor to come out for an inspection before the adjuster gets there. Ask them to put their detailed assessment in writing to help strengthen your claim. When the claims adjuster arrives at your home, it's important to be present during the inspection. You should answer their questions honestly, but avoid suggesting the damage is your fault.
Consider getting outside help
If you want to sue your insurer, hiring a lawyer is your best option. Your attorney can get involved if your insurer intends to drag out your settlement or deny you your fair share.
Make an inventory list
If your personal property gets damaged, you'll most likely need proof of your loss to get reimbursed. A home inventory list can help you remember all the items in your home if your home gets damaged. When creating a list of your belongings, you'll need details like the value of the item, which can help your settlement offer from being too low. When it's time to start your home inventory, we recommend including the following information for all of your belongings:
Photographs and videos.
A description.
The make, model and serial number.
Receipts
Be patient
Your claim may take longer to settle than you expect. Your insurance company may also give you a too low Your carrier will want to pay the lowest amount possible, and you'll want the highest amount. In order to get the claim offer that's truly most fair, you may need to be patient and realize that accepting a settlement is a permanent decision.