Deitsch & Deitsch Are Your Royal Palm Beach, South Florida Insurance Attorneys
For 18 years and counting, our attorneys have handled more than 50,000 Insurance claims on behalf of Everyday Floridians. And we have recovered tens of millions of dollars for clients, and for their families.
Sometimes, it feels like Big Insurance is in the business of denying claims instead of paying for what they claim to cover. The insurance company's lawyers come armed and ready for battle long before you suffer any sort of bodily injury or property damage — much less before you ever file a claim. You need to level the playing field and increase your odds of success. You need an experienced, expert legal team all your own. You need injury and insurance attorneys as passionate about protecting your legal rights and legitimate claim as they are about protecting the health & safety of you and your family.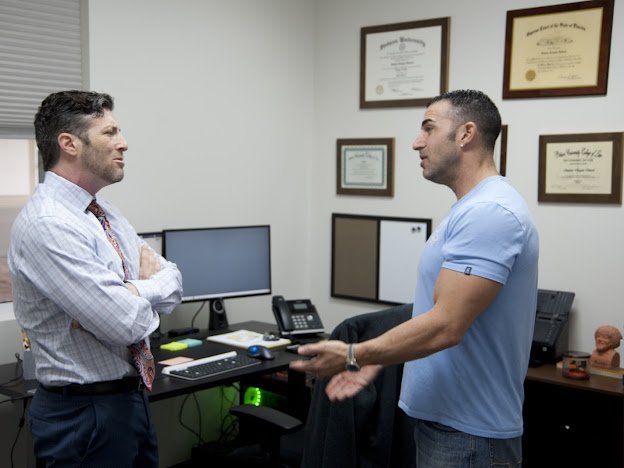 Our attorneys are experienced in sniffing out insurance company schemes and unfair business practices that result in denials of your claim. The insurance companies' own studies have shown that clients represented by attorneys receive higher claim settlement awards and faster total response to their claims.
D&D was started because we've watched insurance companies stomp all over smart citizens every single day. We wanted to be part of your fight, be the coach in the corner that sends you back out ready to win.​
PIP Claims
If you are a Florida Medical Provider who sees patients under the No Fault Law you need Deitsch & Deitsch, PLLC.
As one of the most effective forces in Florida for handling PIP claims, Deitsch & Deitsch's state of the art process moves your cases quickly from demand through litigation. Our emphasis is always on getting our clients' balances paid quickly and completely.
If you have a PIP claim that has been denied or reduced you need to take action today.
Call or email us today so we can pay prompt attention to your claim.
Property Damage Claims
Owning property in Florida can be fraught with risks. Florida's insurers are supposed to help you deal with risk by paying for damage or loss to your property.
Often we go years or decades paying our insurance premiums, assuming that our insurer will be there when we need them. It comes as a shock to many clients when their insurer fails to meet their obligations under the Policy and the law.
Insurers routinely underpay or deny valid claims in hopes that the policyholder is unable to fight for what they are owed. We have dedicated our insurance practice to making sure that you get the full benefits of your homeowner's or business owner's policy.