Deitsch & Deitsch Are Your Royal Palm Beach, South Florida Injury Attorneys
The attorneys at Deitsch & Deitsch have represented those injured due to the negligence of another since 2002.
Our firm handles cases all over the state of Florida and we are dedicated to protecting your rights and obtaining maximum compensation.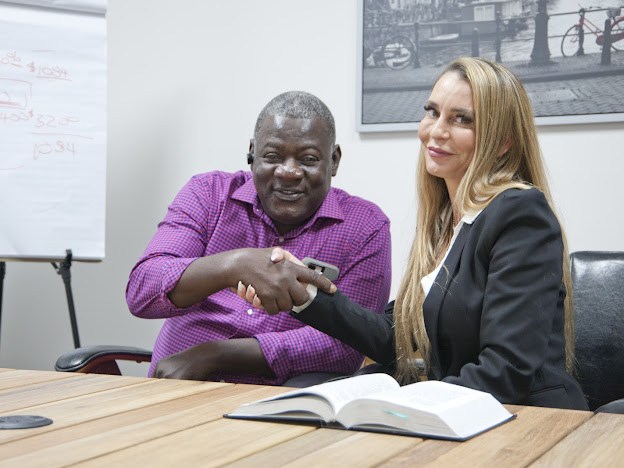 If you or a loved one has been the victim of an automobile accident, slip and fall, medical malpractice, nursing home abuse and neglect or any other type of injury claim, please call us today for a free case evaluation.
Slip & Fall Injuries
Businesses, homeowners, and institutions are responsible for protecting citizens from injuries caused by negligence. Under state and federal regulations, you may be entitled to compensation if you've sustained an injury caused by negligence of a property owner when on a property for legitimate reasons. You may lose eligibility if you wait too long to file your claim, so contact one of our attorneys today to discuss your case.
Car Accidents
If you've been in a car accident, we understand that your physical recovery is the most important to you for your well-being. Serious injuries and impairments can leave you with unaffordable medical bills, lost wages from not being able to work, and a severely diminished quality of life.
Scooter Accidents
The popularity of e-scooters has soared in recent years, becoming a favorable method of transportation amongst locals and tourists alike. Like any other method of transport, e-scooters carry their own risks. Claims involving e-scooters are often more complex, as it's often difficult to establish liability on either the driver, the manufacturer, or the operator. The municipality may even be at fault in some cases. If you've been involved in an accident involving an e-scooter, you can rely on the experienced attorneys at Deitsch & Deitsch to assess your claim and advocate aggressively on your behalf.
Spinal Cord Injuries
The spinal cord is one of the important parts of an able-bodied person's anatomy. If the spinal cord is damaged, then messengers from the brain cannot be delivered to the rest of the body, resulting in some or total paralysis. If you've been involved in an injury that has impacted your spinal cord, then an attorney can assist you in collecting compensation for the medical expenses and pain suffering resulting from your catastrophic injury. Contact the team at Deitsch & Deitsch today for a free legal consultation.